Shukrataal – A remote village in Muzaffarnagar is just another world
Not so remote now as it is 21st century but it was, at a point of time. Then, people knew that Shukdev narrated the divine Bhagwat Katha to Samrat Parikshit on the banks of Ganga in Shukratal. But then, Ganga is also not a small river, it originates from Gaumukh near Gangotri in Uttarakhand and merges with Brahmaputra into the Bay of Bengal at Ganga Sagar, West Bengal.
Which exact bank of Ganga were the texts mentioning? The public was curious at not just this question, but dozens of others which a remote village surrounded by the forests of presently known Hastinapur Bird century had hidden deep in its womb since centuries and millenniums.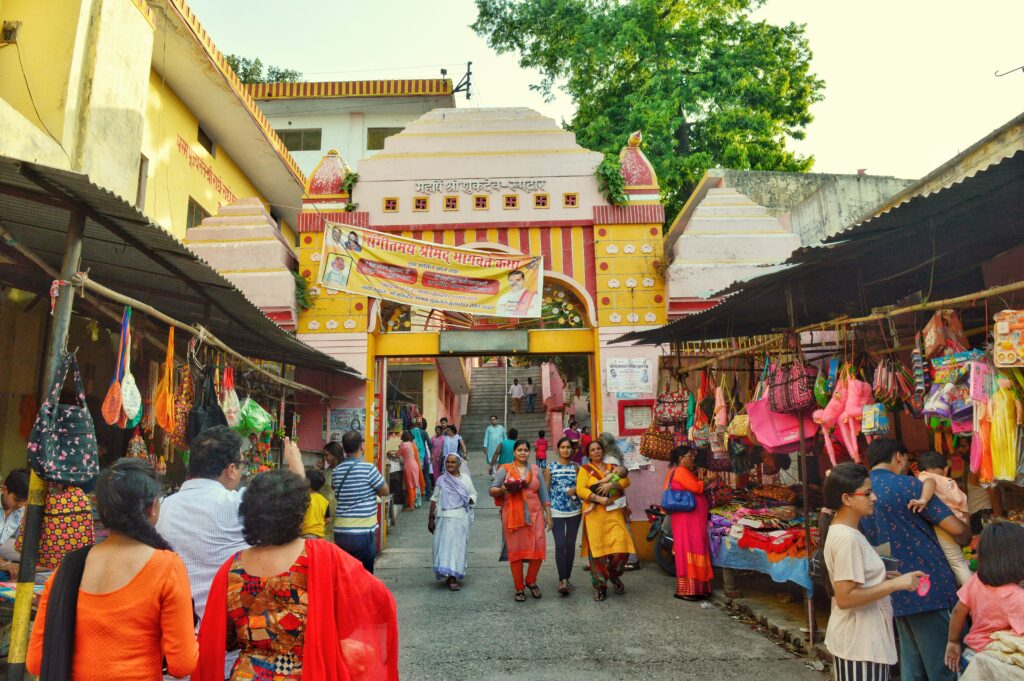 Which place are we actually talking about?
People from Muzaffarnagar have already identified the place we made them guess. Yes, it is Shukratal or Shukteerth, as some people like calling it this way. Not just a spiritual pilgrimage, this village is also emerging as a popular weekend getaway for various youngsters based in the city.
The Vata-Vriksha, Sanskrit name for the banyan tree, Vata– Banyan, Vriksha– Tree; under which Shukdev and Parikshit were seated is still there and as some locals tell us, it is more than five thousand years old. The site is now known as Shukdev Ashram and is the central attraction of the village. Even a few kilometres away, some wells dug by Parikshit in that period have been identified by the archaeological department.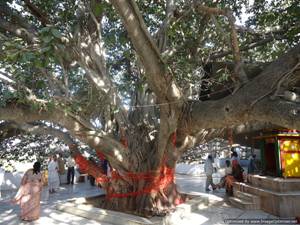 We can write volumes when it comes to talking about Muzaffarnagar. Hence, we've created another website just for the purpose. Kindly check it here (link).
Who saved Shukratal from slipping into oblivion and when?
In 1942, Pandit Munshiram of Sisoli village, Muzaffarnagar decided to send his three sons, Ramanand, Jagmohan and Shivkumar to Shukratal for education in classical music. They lived the lives of ascetics. While living there, they also got the company of Shree Karpatri ji Maharaj, Shree Krishnabodhashram JI Maharaj and Shree Balchandranand Ji Maharaj.
All of them showed interest in reviving this village into a well-known pilgrimage. Shukratal, then was more of a deserted wilderness with a few rustic temples and dharamshalas. Based on the discussion between the horde of saints, 'Shree Dandivada Shukdev Puri Seva Sangh' came into existence. Apart from the horde, it also accepted funding and membership requests from various elite personalities of Muzaffarnagar. The enthusiasm, however, was not just limited to the elite, but all the people from different classes of the society were equally interested.
Seth Susheel Kumar Ruiya organised a Sahastra Chandi Mahayagya to revive Shukdevashram.
The three brothers who started the movement to revive Shukratal did not stay for long. Though, their devotion for this place never ended and they kept visiting it frequently, yet, they soon moved to other places.
After a while, Swami Kalyandev took the responsibilities in his hands.
Major Attractions of Shukratal
We are telling it to you ourselves that this list is incomplete. We are humans and writing the glories of Shukratal at once is absolutely beyond our capacity. Every atom of even a grain of sand in Shukratal bears the glories of the deities and saints. In every street, you'll find temples, ashrams, dharamshalas and gaushalas. However, based on our human calibre, we have tried listing out some places you must visit.
Ganga Ghat
Ganga till this point is extremely clean and the holy water is potable. You can indulge in the sightseeing which looks beautiful. However, the river you see flowing at the ghat is not the main stream. To watch the main stream of Ganga, you can hire a boat and row around 3-5 km where the boatman will take you to the convergence of Solani and Ganga river. The water there is even more fresh and transparent. You can even see the fishes from the surface.
Now, that we've told this secret to you, we expect you to act responsibly and don't pollute the holy river. Don't leave plastics, your undergarments and garbage in the river when you go. Further, less people live here. Hence, kindly do not swim far unless you're good with it, because, at that spot, crocodiles and other aquatic animals are also present which can pose a threat for you. Otherwise, the area is safe.
Ganesh Dham
Ganesh Dham has an effigy of 42'3 feet and contains 725 Narmada Shivalingas (Narmada originates from Amarkantak in Madhya Pradesh and the stones on its banks are worshipped as Shivalingas. The construction and designing work of the temple was assigned to Keshavram, a sculptor from Shahdol, Madhya Pradesh. His work flourished in Shukratal and he commissioned various idols of other temples in Shukratal. Read more here
Hanumattdham
It has a 72 feet high statue of Lord Hanuman inside which there are copies bearing 'Rama' written 700 crore times. It was also commissioned by Keshavram. The temple complex houses various deities.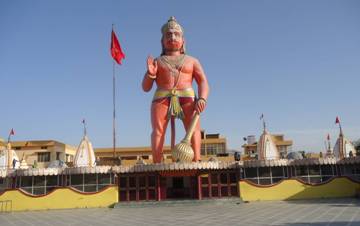 Shiv Dham
It is situated north to the banks of Ganga. It was founded by Shree Premprakash Garg, who owns the Omega Hotel situated at Prakash Chowk in the city. It has a 100 feet big effigy of Lord Shiva.
Durga Dham
Built on 10th May 1995 by Upendra Kuchhal of Charthawal with a massive contribution other prosperous people of the city, this temple has a 56 feet tall effigy of Maa Durga.
Nakshatra Vatika
On 8th April, 2001, Vishnu Kant Shastri, the erstwhile governor of Uttar Pradesh inaugurated this park by planting the tree associated with his nakshatra (star constellation). Today it has various trees representing 27 nakshatras, 12 zodiac symbols and 9 planets.
Mata Parvati Temple of Mahabharat Period
It is a temple of Mata Parvati situated 10 feet below the surface, yet has an 81 feet tall effigy of the devi. It has connection to the Mahabharata, where the Pandavas prayed to the goddess to give them courage during the exile.
Lakshmi Narayan Temple
It was founded in 1726 by Daulatrai Jamaiyat Rai. It has a beautiful statue of Lakshmi-Narayan.
Neelkanth Mahadev
You might have already visited Neelkanth of Rishikesh, no? Let us tell you, Neelkanth Mahadev is also situated in Nepal, Banaras and Shukratal. Lord Shiva rested at these places after drinking the poison. It was rediscovered by Mahatma Raghunandan based on his night dreams. However, the location is remote and the way to go is through the sandy lands.
Ganga Mandir
This temple was built in 1401 yet does not seem so old. Here, you can find the idol of Mata Ganga placed on the crocodile. In front of her is a statue of Shukdev doing her a namaskar.
You can also find various age old paintings and murals on its walls.
Summing Up
We talked about ten places, we can tell you about more. However, your interest is important first. Kindly let us know if you would like to know of more places, or if you would like to know more of the places we discussed here. We'll be coming up with more interesting content.
References:
Shukteerth Darshanam,
Kiran 'Raj',
Satya Prakashan, Muzaffarnagar,
Shrimad Bhagvat Puran, Gitapress Gorakhpur.